VSCS-II
VSCS-II
VSCS-II is an upcoming narrative game about privacy, cybersecurity, and the abuse of new technologies in a changing world.

In VSCS-II, invasive tech tracks your every action, algorithms and automated systems reinforce societal issues, and something even worse is lurking on the horizon. In the shadowed corners of the internet, factions on the secure network "BNET" are rising to combat these injustices, though their tactics vary. As a newcomer to BNET, you'll have to utilize a modified '80s operating system to make contact with these factions, investigate the truth, and ultimately decide the fate of privacy in a world set on eradicating it.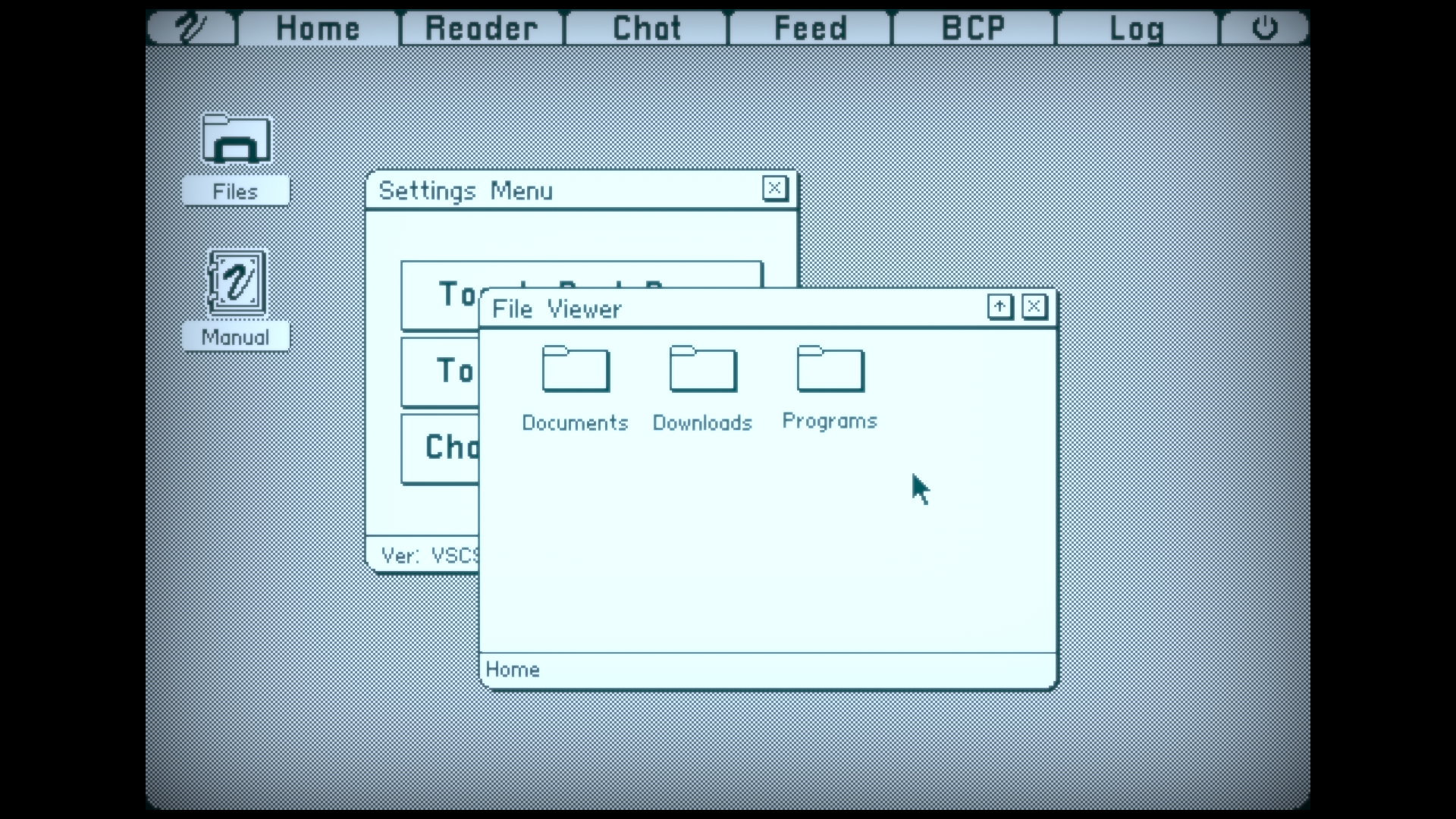 Back to the 1980s
VSCS-II is focused on providing an atmospheric narrative experience, and takes place entirely within a fictional operating system: the 1989 Stultusoft "Very Secure Computer System" Mk. II. A commercial and critical failure upon launch, the VSCS-II has found new life as one of the few machines that lacks hardwired identification, not requiring a tie to an individual person to be used. The system is now illegal under current security laws, especially since alterations to certain VSCS-II systems allow it to connect to the internet, using a modified version of the original hardware and OS.
A Branching Story

VSCS-II contains puzzles that require critical thinking and wit, interspersed into a story that reacts to your play style and how you interact with its characters. Dialogue and choices are designed to feel organic, and making certain decisions will cause certain character interactions, sidequests, and even main events to be altered (or disappear entirely), ensuring that each player has a unique experience.
This is a game about consequences, and how decisions - both rash and pragmatic - can impact the future in unclear ways. Each player's story reflects this idea, so the degree to which you are tactful, attentive, or brash will change your relationships, alter your allegiances, or even forge new ones.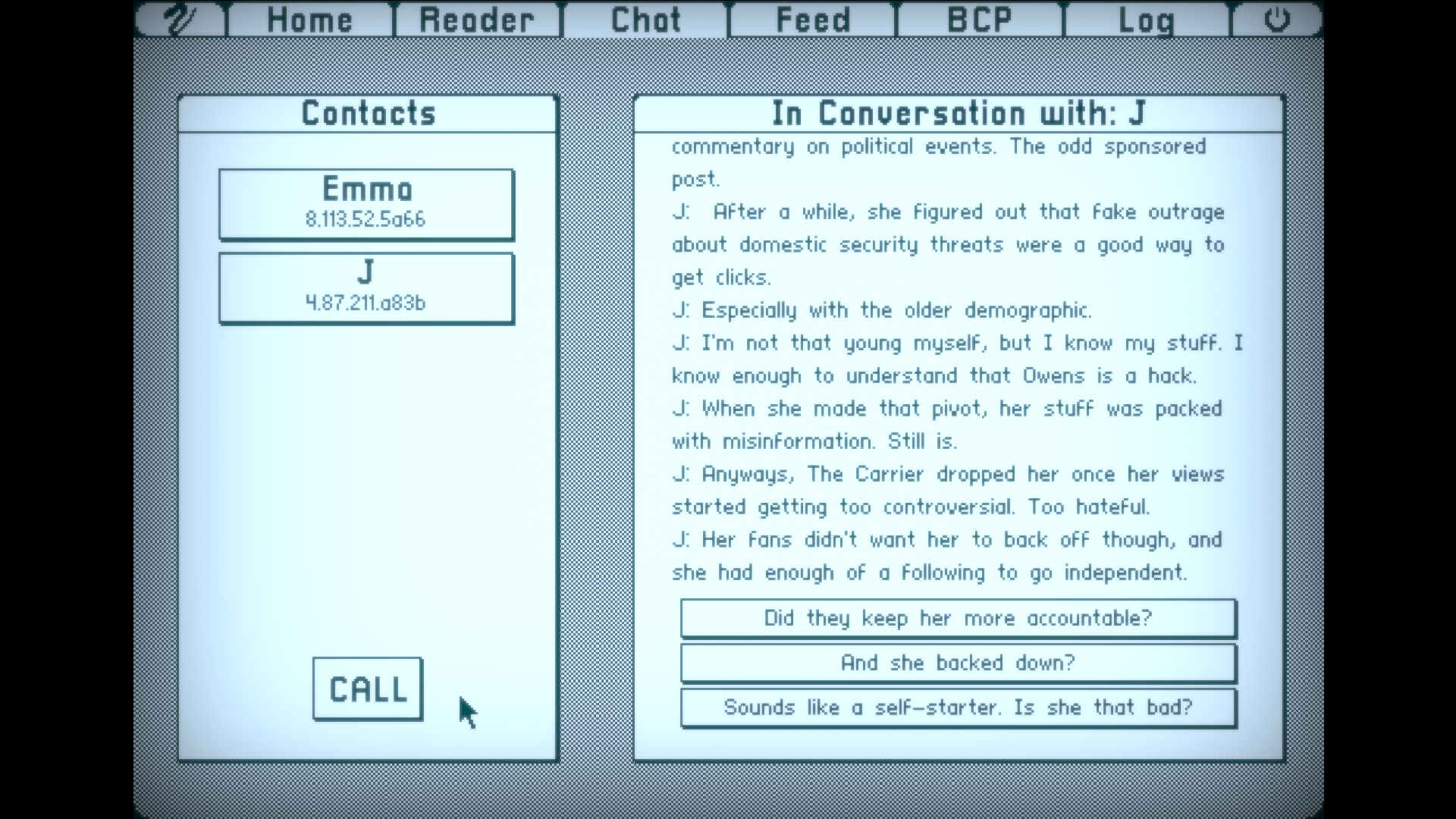 Release Date
You can join the VSCS-II mailing list for updates on this game's release. Alternatively, following me here on itch or wish-listing the game on Steam (the store link will be added here when it's up!) both help out a lot.

VSCS-II will be released on both itch.io and Steam, with an exact date to be determined. The goal is to release it before the end of 2021. All main systems in the game currently work, but the fine details of the story will take some time and testing to get right.

In the meantime, you can also check out the first game in the series, VSCS-I. It is much, much smaller than VSCS-II, but it's free and playable in your web browser.